About us
More than 50 years of putting clients first.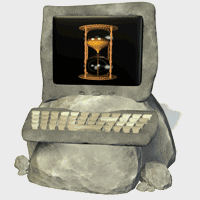 When we opened our doors for business in 1968, we wanted to do one thing and do it well: Provide small and medium sized business with affordable, premium payroll services that were just as good as what large corporations received.
We've been meeting that goal ever since – and then some. Our payroll services aren't just as good as the big guys have. They're better. That's because we deliver leading edge payroll processing products with a level of client service that even national payroll providers can offer. Our exceptional service distinguishes Valley from all the other payroll providers out there, big or small.
At Valley, nothing is more important to us than client satisfaction, which explains why our loyal client base trusts their payroll to us year after year. They know we value them not just as clients, but as partners in building the best payroll processing solutions to meet their growing business needs.
Many things have changed since 1968, but our focus on client service and satisfaction never has – and never will. No matter how many employees you pay, we have a top-tier payroll solution waiting for you.


Why Valley?
Is your payroll provider the best in the business?
Do they answer the telephone when you call? Is their top priority your satisfaction? At Valley, it is.
We offer our client's meaningful benefits they simply can't find with national payroll companies::
More than 50 years experience
processing payroll.
Not many companies can say they've been processing payroll since 1968 – but we can. The knowledge we've gained from decades of experience means there aren't many payroll issues we haven't seen and addressed before. Whatever challenges arise, Valley is equipped to meet them. We provide a level of knowledge, experience and stability you won't find anywhere else.
Premium payroll solutions for small
and medium sized business.
Many payroll providers target their solutions to the mega corporations. But smaller companies need quality payroll processing, too. We've believed that since 1968. From day one, Valley has been providing premium payroll processing services to small and medium sized businesses that were once only available to the big guys – and we can do the same for you.
A higher level of client service.
Valley delivers a level of service that national providers can't offer. In fact, our client service and quick response set us apart from everyone else. We don't route you through voice mail trees or leave your questions unanswered. You get personalized attention from someone you know who also knows your payroll. Nothing is more important to us than client satisfaction, and it shows in our loyal client base. A lot has changed since we opened for business in 1968, but our commitment to our clients never will.
The technology to drive your payroll.
Payroll is a surprisingly high-tech business, which is why we adopted the latest technology to make payroll processing efficient and cost-effective. When we opened our doors for business in 1968, we processed payroll on the very first commercial computer, an IBM System/360. Today, our network is state-of-the art. Using today's advanced technology we can offer our clients services & products that are second to none.
Your payroll --- easy to prepare and on time, every time.
Let's Get Started!
Contact Valley TODAYand start enjoying all the benefits that top-tier payroll processing provides!