Worker's Compensation
Integrated workers' compensation premium program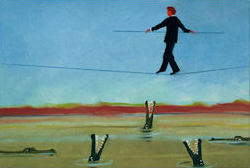 Pay only what you owe
Instead of paying estimated premiums on projected payroll for a coming year our program will calculate exactly what you owe based on your actual payroll figures. No more and no less mean no year-end surprises. Instead of writing premium checks throughout the year each payment can be deducted automatically.
Accurate premiums – seamlessly
Each pay period Valley will send the actual payroll figures to the workers compensation carrier. They will calculate the premium for that payroll. You only pay for the coverage you use payroll by payroll so you never underpay or overpay.
Valley's W/C premium pay program benefits -
Access to several insurers
No obligation risk evaluation
Flexible billing options
Quote processed and returned in 3-4 business days
Minimal down payment- if any
No surprises at audit time
Improved cash flow for your business
Access to workers' compensation insurance experts
Superior options. Low and high risk codes. Top rated carriers.