Employee Paycards
As an employer, offering a VISA paycard is a great alternative for many employees. This includes the unbanked, contracted, temporary, youth or part-time employee.
Benefits for the employer include:
Employer funds are FDIC insured
Cards are funded with your regular payroll direct deposit
Absolutely no charges of any kind to employers
Peace of mind knowing VISA paycards issued by Valley Processing are financially secured through Rapid Card
It's very quick and easy to get started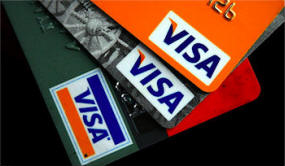 As a cardholder you will have worldwide access to your cash at more than 2 million ATM's. You can use the card for purchases anywhere VISA is accepted.
Benefits for the cardholder include:
Cardholder funds are FDIC insured
Automatically funded on payday
No credit checks, age limits or banking history needed
Avoid check cashing fees