More Client-Centered Services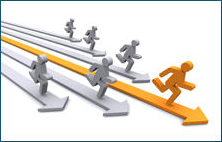 The Client-Centered Services You've Been Waiting For.
Nothing is more important at Valley than a high rate of client satisfaction. That's why we offer a full suite of client centered services for small and medium sized businesses. No one knows better than Valley the broad range of services you need to effectively run your business and serve your clients – and that's what we provide.
In addition to the services described elsewhere on our web site, Valley provides the following selection of additional payroll services:
Direct Deposit
Leave Time Accruals
New Hire Reporting
Cross Year Reports
Garnishment Payments
Paperless Payroll
Excel Pay Sheet
Time Clock Systems Integration
Instant Back Ground Check
Online Client Support
Labor Distribution
Tip Reporting
Retirement Reporting
Check Signing and Stuffing
Internet Based Remote Entry & Report Writer