OUR SERVICES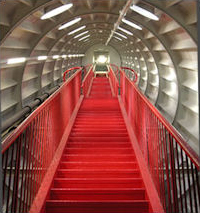 Premium services like the big guys – but better.
Since 1968, Valley has operated with one goal in mind: To offer small and medium sized companies affordable, top quality payroll services once only available to large companies. And we've been achieving that goal ever since, year after year. Our solutions surpass national payroll companies and our client service is unparalleled.
Think national providers are better? Think again!
National payroll providers are likely to offer you cookie cutter solutions. They typically delegate their support lines to voice mail trees, or worse – outsource them altogether to impersonal support companies. Valley offers you a level of client service that national payroll providers simply can't touch. Our exceptional service is what we're known for - and it's what sets us apart from everyone else
Complete Payroll Services Since 1968.
No matter how many employees you pay, Valley offers professional payroll solutions with the level of service you've been looking for: