A Year's Worth of Payroll Reports on One Flash Drive
Payroll reports used to cram storage closets and crowd conference rooms in businesses large and small. The only thing worse than storing a year's worth of paper reports was trying to wade through the clutter to find specific information.
Thankfully, those days are long gone.
Search, Scan or Print Any Document.
Search, Scan or Print Any Document. Valley lets you keep a full year of payroll on one Flash Drive, from payroll reports and paychecks to direct deposit vouchers. We archive your reports and W2 forms in .PDF format so you can easily search, scan or and print them. Valley's Flash Drive meets all federal requirements for retaining payroll records.
With Valley's Reports Flash Drive, you can:
Easily conduct employee and transaction reviews.
Email any report, W2 or check stub.
Reprint full payroll reports or individual pages.
Reprint lost W2's.
Give your accounting professional electronic copies of reports and other documents.
Valley's Reports Flash Drive contains the following documents:
All employee W2 Forms.
Every direct deposit voucher issued for the year.
Every paycheck issued for the year.
Every report from every payroll for the year.
Helpful employee level reports.
Useful company level reports.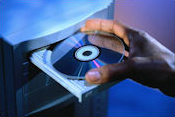 With Report's Flash Drive, your reports are right where you need them - at your fingertips.
Put Valley to work for you!
Contact ValleyTODAY and let us start putting your payroll processing in order!